During my migration to Lion using multiple installation on my Mac Pro using different hard disks. This had some wired side effects on the App Store because Lion is using Spotlight to find installed Apps and is not limited to the boot disk but rather takes all attached disks. This let to a wrong Purchase list in the App Store. For example I had Daisy Disk installed on my first Lion installation but on my current installation I did not. Now the App Store would report the App as installed and so I could not install anymore. The bad thing was that I could not just copy over the App from the other Lion installation because DaisyDisk needed some additional libraries which are only installed during the installation process (I guess).
The trick to fix it is to the following:
Open System Preferences
Select Spotlight
Click on the Privacy tab
Add all partition that have App Store Apps installed on it to this list
This is how it could look like:
As far as I can tell you can remove the partition from this list again as soon as you installed the Apps but your milage might vary.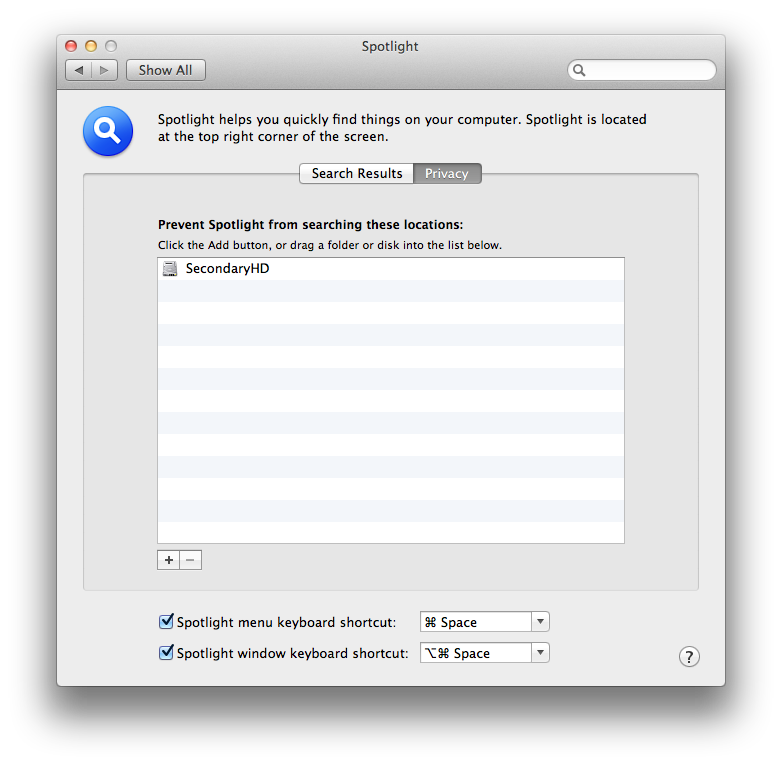 BTW, I also noticed that any partition with Apps from the App Store will interfere with your purchase list even if that partition is a Snow Leopard installation.
– Andy