Attention: This article is written in Markdown and so I will look different. This is a test and if the deminished look is too bad then I will convert it back to Blogtext.
In the last Article of this Tutorial we were looking into how to create our own Workflow Process but then we used the Process Step inside the Workflow Model to execute it in our Workflow. As the other Workflow Steps inside the Sidekick: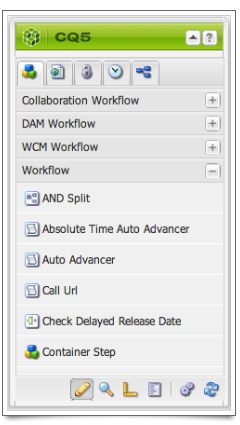 it would be nice and cool if we could make our Workflow Process appear as Step inside the Sidekick and with it to have our own dialog where the arguments are nicely presented. Digging around inside the CQ's /libs folder I eventually found the out-of-the-box Workflow Steps and after some trial-and-error I figured out how to make it work. The only tricky part is to make sure that the absolute link to the process arguments is correct otherwise the arguments will not appear.
Read more